Breakfast information session
NSW Health implemented Regulations to manage the safety of cooling systems, preventing the growth and transmission of Legionella bacteria. The Risk Management Plan (RMP) for cooling systems, highlights the roles and responsibilities for various stakeholders and is subject to independent annual auditing under the Regulations.
In this session, learn about what you need to pass your first audit. Building owners, HVAC contractors and facility managers must attend!
Date: Tuesday, 12 November
Time: 7.45 am – 9.15 am
Venue: Amora Hotel Jamison, 11 Jamison Street, Sydney
What's included:
Hot breakfast
Information session by three Legionella risk management specialists
Q & A facilitated by Tim Brumby, Water Risk Management Consultant, HydroChem
Cost: $70 (to cover venue costs) Numbers are strictly limited  
Book: Click here
Legionella control in cooling towers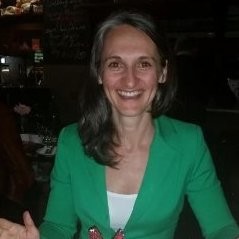 Anita Smojver
Public Health Specialist, City of Sydney
NSW Health Regulations for Legionella control of cooling water systems requires a collaborative commitment from building owners, HVAC contractors, facilities managers and local councils. Anita will cover the legislative requirements, stakeholder responsibilities and practical application of the law aspects of inspections and common issues found during inspections.
Anita Smojver has been employed in Environmental Health for local government in the greater Sydney area for over ten years and has been working with City of Sydney since May 2018.  In her current role, Anita contributes to City of Sydney meeting its responsibilities under relevant NSW legislation including cooling water systems.  This can involve undertaking inspections and investigations following reportable test results or in relation to non-compliant registrations, RMPs and audits.  In her role with City of Sydney, Anita assists NSW Health during Legionnaires' disease outbreak investigations and use authorised officers' powers to enforce compliance.
Meaningful Risk Management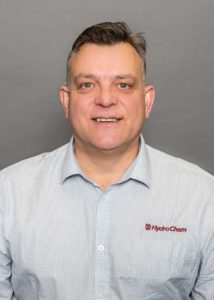 Les Szabo
NSW State Manager, HydroChem
NSW Health Regulations require the occupier to provide concise documentation for the auditor including the RMP, Approved Form 3 and notifications made to local government authorities. The RMP forms the basis of the legislation in NSW, and Les will take you through the regulatory and scientific basis of some recommendations contained within RMPs. He will also introduce some of the other requirements that form part of the audit.
Les Szabo has 20 years experience is in the water treatment industry, commencing as a Service Technician and is now the NSW State Manager for HydroChem, a leading Water Treatment Provider.  A specialist in water treatment, Les has also worked in areas of water and soil contamination, including property risk areas of IAQ and Asbestos.
During 2000, Les played an instrumental role in the development of the Risk Management Team following the Melbourne Aquarium Legionnaire's disease outbreak.
Les completed Science degree in Monash University, with minors in biochemistry and majoring in physiology, pharmacology and toxicology.  He is a qualified Corrosion Technologist and has completed the Management Accounting unit at Macquarie University Business School.
The most common cooling tower issues that don't pass inspection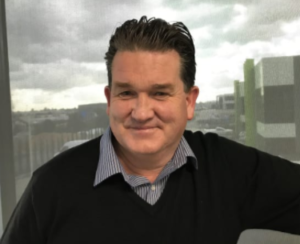 Darren Driscoll
CEO, FlowMatrix
A critical factor to prevent Legionella outbreaks from cooling towers is the condition of internal components, such as obsolete, faulty or dirty drift eliminators; blocked or broken water distribution systems; no safe access to remove drift eliminators and to inspect the water distribution system; or dirty, fouled fill pack. Darren will share some invaluable insights behind the access hatch, and provide for efficient cooling tower inspections with a maintenance checklist.
With 33 years' experience in the cooling tower industry, Darren Driscoll is the founder and Managing Director of two companies located in Sydney and Melbourne – FlowMatrix and Coolclean.  Coolclean focuses on cooling tower servicing, risk reduction and performance, while FlowMatrix specialises in cooling tower repairs and upgrades.
The companies provide cooling tower services to the commercial and industrial sectors and subcontract to water treatment companies, air conditioning contractors, refrigeration contractors and facilities managers.
For 33 years Darren has stressed the importance of correctly maintaining the critical components inside cooling towers for compliance and to reduce Legionella outbreaks. As he says, "People should not be getting sick". He stresses that to protect the public, the critical components in all cooling towers must be maintained correctly – in accordance with government regulations and the manufacturer's maintenance instructions. However, in Sydney today, many cooling towers remain a risk to public health.
For more information about the information session, contact Susanne Lim, Marketing lead at susanne.lim@hydrochem.com.au
Cancellation Policy
The cost for this information session covers the venue.  Unfortunately, we are unable to provide refunds on cancellations.  However, due to unforeseen circumstances and you are unable to attend, we welcome replacements so please send someone else along in your place.