A safe and healthy work environment for all
At HydroChem we value the wellbeing of our employees, contractors, customers, the community and the environment. Committed to responsible management practices to minimise adverse health, safety and environmental impacts arising from our activities, products or services, we have in place an EHS management system for all our activities that drives continual improvement.
Every organisation has a folder of policies and procedures explaining the way things should be done. However, from a risk management perspective, it is important to ensure those policies and procedures are implemented by everyone in the organisation, without compromise.
Externally Audited Management Systems guarantee that HydroChem is effectively managing the risks associated with our products and services in practice, not just in theory.
Environmental Management
Considering our involvement in the commercial and industrial sectors, we feel we are in a strong position to make a positive difference in reducing our impact on the environment. We take this role seriously. Regardless of the services and products we deliver, we have systems in place to ensure we minimise environmental impact in all aspects of our business. We regularly carry out checks to monitor the success of our processes and to build upon these systems to ensure our environmental impact is minimised.
Environmental Certification
HydroChem is certified to AS/NZS 14001:2001 in all states.
Reducing our environmental impact is very important to our organisation, and to our clients. By achieving certification, we offer our clients:
Improved environmental performance
Compliance with regulations
Cost efficiencies
Consultation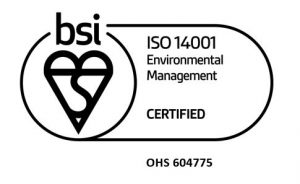 Environment Protection Policy 2021 (240 KB)