1
Nd
Nick Duncan
Director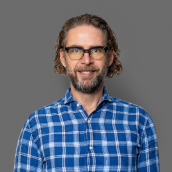 2
Ml
Mike Lenton
CEO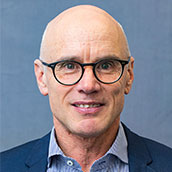 3
Gd
Greg Downing
Technical Director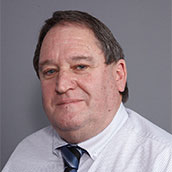 4
Lr
Luis Rodriguez
CFO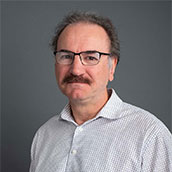 5
Mp
Mark Preston
Director of Strategy and Technology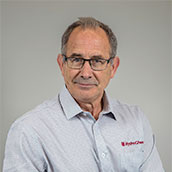 6
Pm
Peter Mott
National Supply Chain Manager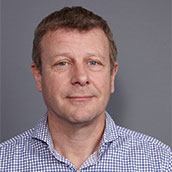 7
Nd
Neil Duncan
Founder & Director

8
Cd
Christie Deneys
General Manager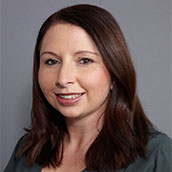 9
Mt
Michaela Toohey
National Sales Manager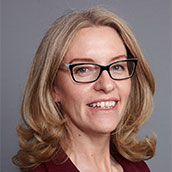 10
Pd
Paul Dean
National Industrial Business Manager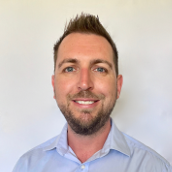 11
Mr
Mark Romage
State Manager (WA)

12
Gk
George Kouts
State Manager (SA/NT)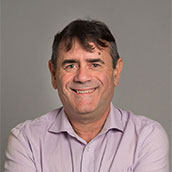 13
Gr
Gavin Richardson
State Manager (QLD)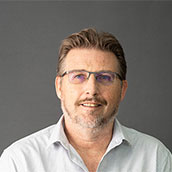 14
Ls
Les Szabo
State Manager (NSW)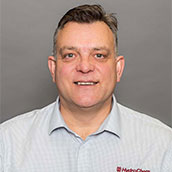 15
Pc
Peter Cooke
Sales Manager Victoria
Mp
Mark Preston National Sales Director
Mark is a Dynamic, results-oriented leader with a strong track record of performance in turnaround and high-paced organisations. Utilises keen analysis, insights and team approach to drive organizational improvements and implementation of best practices. Superior interpersonal skills, capable of resolving multiple and complex (sales, technical, human resources, legal, financial, operational) issues and motivating staff to peak performance.
Gr
Gavin Richardson State Manager (QLD)
Gavin started his journey at HydroChem as a trainee service tech back in 1981 and has since held various roles within the company. From chemical blending, servicing of cooling towers/boilers, alkali/acid cleaning and contracts estimation in the 80s, to service managing in the early 90s, to the role of State Manager for Queensland that he has held since 1993.

In his spare time Gavin enjoys cooking, socialising with family and friends, listening to music, reading SF and playing squash and golf.
Mt
Michaela Toohey National Sales Manager
Michaela joined HydroChem and entered the water treatment industry in 2014, after 18 years in pharmaceutical development, where she worked with bringing breakthrough medicines to the market. With a strong focus on business development, product management and branding, Michaela brings a commercial understanding to her work with water hygiene in health and commercial water treatment.

When she's not working, Michaela enjoys camping and hiking, relaxing with films, reading and the occasional spot of binge TV watching. That said, most of her time is spent helping her three girls enjoy their lives and realise their potential.
Pm
Peter Mott National Supply Chain Manager
Peter joined the HydroChem team in mid-2018, taking up the role of National Supply Chain Manager.

He brings a valuable blend of experience across procurement, production, freight and warehousing.
Lr
Luis Rodriguez CFO
Before moving to Australia in 2005, Luis worked for various multinational pharmaceutical and chemical companies in his native Argentina. Following a stint as a senior accountant, Luis soon returned to the chemical industry and was recruited to the role of CFO at HydroChem in 2007.

When he's not working Luis is an avid traveller, eager to discover the beauties of his adoptive country. Other hobbies include reading, watching sports and spending time together with family and friends.
ML
Mike Lenton CEO
With almost 40 years' experience in water treatment, industrial automation and mining, Mike joined HydroChem as CEO in June 2020. Originally from Queensland, Melbourne has been home to Mike and his family for the last 25 years. Mike is motivated by service excellence, technical innovation, employee development and achieving mutually beneficial outcomes.

In his spare time, Mike enjoys mountain biking, photography and the company of family and friends.
Cd
Christie Deneys State Manager (VIC)
Christie started her career in the HVAC industry, where she spent over 10 years in various positions, the majority of them being senior management roles. Playing a key advisor role on business mergers and acquisitions has given her extensive skills that she brought with her to HydroChem in 2010.

Outside work Christie keeps busy chasing her two toddlers around or taking the family on outdoor adventures like bike riding, snow skiing and camping.
Nd
Neil Duncan Founder & Director
When Neil and Luda founded HydroChem back in 1977 there were no employees, leaving the pair to do everything from designing product brochures to on-site service, chemical blending, delivery of chemicals and equipment, and client entertaining. As the company expanded, Neil took on the role of Managing Director. Neil retired from full-time work in 2005 but maintains an active role with his finger on the pulse - keeping in touch with staff throughout the country.

In his spare time Neil enjoys being around his family, playing sports – especially golf and lawn bowls – gardening, catching up with friends and travelling.
Nd
Nick Duncan Director
If you look at old HydroChem polaroids from the 80s you're likely to see Nick somewhere in the background. Not yet out of school, Nick started working in HydroChem's manufacturing and service departments in the early 1990s.

After completing a double degree in chemistry and law at Monash University, and spending some time in the UK, Nick returned to Australia and HydroChem in 2002. Since then Nick has worked with the Victorian team to open up offices in Sydney, Perth and Darwin before being appointed GM/CEO in 2005.

In his spare time Nick enjoys spending time with his partner and their two sons. While weekend adventures for the most part mean trips to the zoo or local market, Nick still manages to keep up with the Melbourne local music scene, seeing live music as often as he can.
Gk
George Kouts State Manager (SA/NT)
George has been with us at HydroChem for almost 20 years, working across four states and territories. Starting as a service technician, coordinator and team leader in Melbourne, George was later part of establishing HydroChem's WA Branch, which he headed as State Manager. In the past eight years George's role has been that of State Manager in SA and, since 2014, also in NT.

George is a keen sports and music fan who enjoys attending concerts and musicals, travel and kicking back at home with his family, cooking up a BBQ or gardening.
Ls
Les Szabo State Manager (NSW)
Les joined the HydroChem team as a technician on the road in Melbourne in the mid 90s. Quickly working his way into the office, Les soon helped develop ISO Quality System and was providing fledging IT support to all areas of the business. In 2002 Les and his family decided to relocate to Sydney where Les helped set up HydroChem's Sydney office in 2004.

Away from the office Les enjoys spending time with his wife and three daughters, eating good food, getting out bush, watching documentaries and dabbling in science.
Gd
George Downing Technical Director
The very first employee at HydroChem, Greg has been with the company since 1978. Having held various roles over the years his current responsibilities include, amongst other things, corporate management, heading the technical committee and working with product development.

When time permits, Greg enjoys going for a leisurely bike ride, heading out on his trail bike, or getting away from the city in his four-wheel drive.
Mr
Mark Romage State Manager (WA)
Mark has held a wide range of positions at HydroChem during his more than 20 years with the company. From Service Technician to Tower Cleaner and Team Leader, Mark entered his role as State Manager in WA in July 2009.

When he's not at work, Mark enjoys following the Richmond Football Club, travelling, visiting art galleries and indulging in good food and wine.
Pd
Paul Dean National Industrial Business Manager
Paul entered into the water treatment industry in 2004, working in commercial, power generation, heavy industry, and mining. Prior to moving to Australia in 2010, Paul worked as a Water Treatment Consultant and Legionella Risk Assessor in the UK.

Having spent the last 11 years in Perth focused on the mining industry, he brings extensive process knowledge in the precious and base metals area.

Paul loves spending time with his wife, two daughters and their dog. When he's not working, Paul enjoys go-kart racing, rock climbing and playing in his band.
PC
Peter Cooke Sales Manager Victoria