We're sad to let you know that one of HydroChem's founders, Luda Duncan, passed away last month.
Many long-term HydroChem clients would know Luda as the face of the laboratory, admin and finance teams in the early days. She started HydroChem with Neil Duncan and Greg Downing in the mid 1970s and was involved in business until she retired in 2015.
Luda was born in Siberia, Russia, in 1945. Her mother's dad ran the workshop for a coal mine. Her father was a fitter and turner who was posted to the coal mine after being conscripted to the Russian Army in WWII.
When she was 6 months old, Luda's family moved to Poland, where she attended primary and secondary schools. She always talked about her positive experience growing up in communist Poland – where you could join any classes for sport, music, art or dance without your family having to pay any fees. She enjoyed ballet. After school, Luda started a degree in electrical engineering at Warsaw Polytechnic.
At the age of 19, Luda moved to Australia with her parents and sisters. Less than one year later, even though she didn't speak a word of English, she started a degree in chemistry at Monash Uni – she used a Polish/English dictionary to translate the lectures.
After graduating from Monash Uni, Luda worked as an R&D senior analyst at Nylex, Mentone. She then worked in R&D for Varian Techtron – the worlds' leading supplier of Atomic Absorption Spectroscopy equipment. Whilst at Varian, she authored several research papers and two books.
Luda and Neil started HydroChem in 1976 and were joined soon after by Greg Downing. Luda worked in the business from that period onwards, only stopping briefly for the births of Nicholas and Clare Duncan.
We all loved working with Luda. She had a special touch for helping out her colleagues in times of need. Since she has passed away, many stories have come to light about how she helped out people behind the scenes. She never asked for thanks and there was never any fanfare. She believed in the ability of each individual to work through any difficulties and make the most of their lives.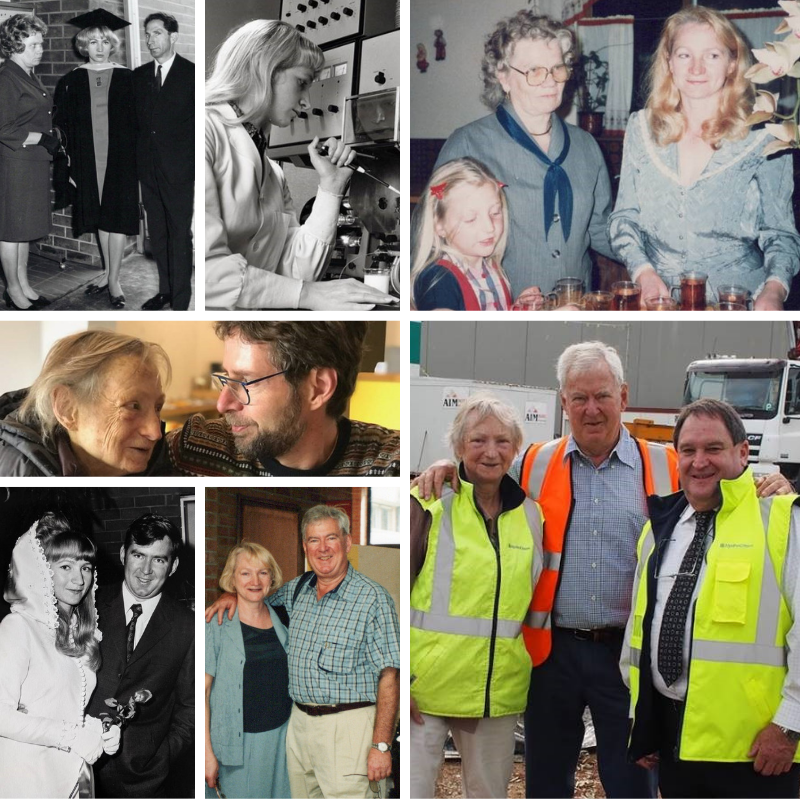 Luda passed away after battling with a disease called scleroderma for the past 5 years. The Duncan family has asked that you make donations to the Scleroderma foundation in place of flowers. https://www.sclerodermaaustralia.com.au/
Thanks Luda for creating something that lives on – the culture of HydroChem – where caring about your clients, colleagues & suppliers, their health and their families is just as important as anything else.  Actually, Luda would have said: "more important than anything else".
Love you lots…