HydroChem, as part of its strategy to recognise talent and continuously adapt its approach, is excited to announce the appointment of Mike Lenton to CEO. 
Mike has taken over from Nick Duncan, who transitioned HydroChem to a national operation over the past 15 years. Nick will be moving into a full-time strategy, talent development and project role.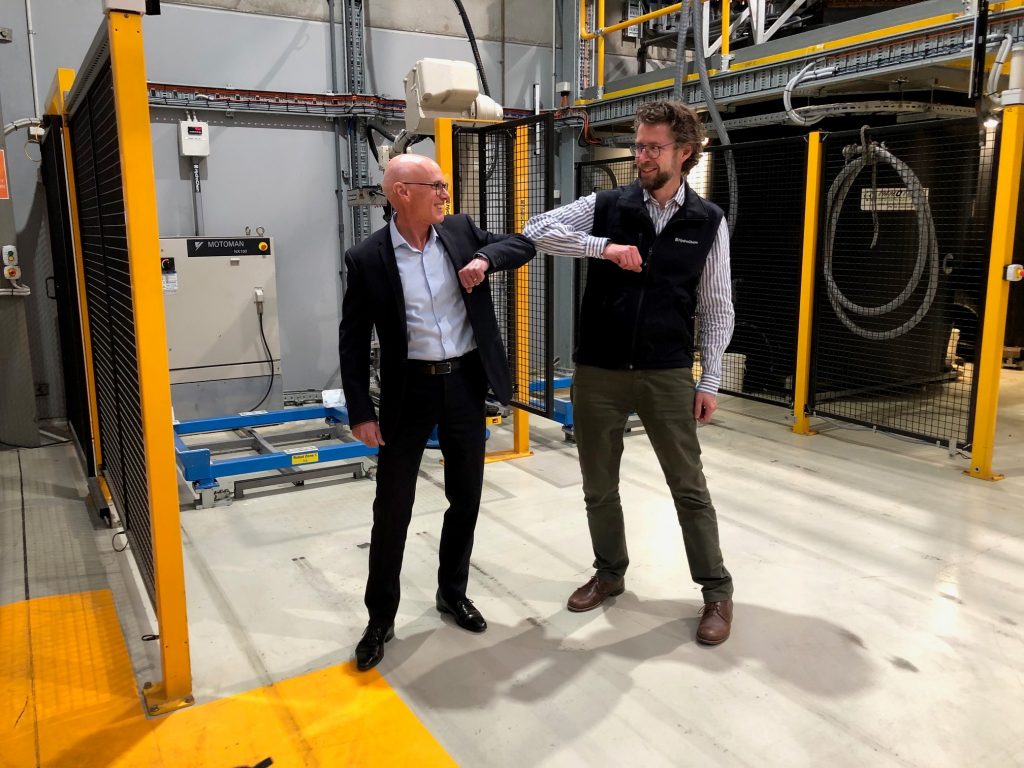 Announcing Mike's appointment, Nick said, "Having recently completed 18 successful years as the General Manager of Hydro Flow, Mike is well regarded throughout the industry for being passionate about service excellence and delivering results-focused technical solutions. Complementing this is Mike's background in industrial automation and process control, which he attained through careers with Honeywell and Mount Isa Mines".
Reflecting on his appointment, Mike said, "Having just finished working as a member of the on-site project team responsible for the construction of a 100ML dam at Mt Buller, I am excited to join the HydroChem team as CEO. Nick has done a great job leading HydroChem over the last 15 years and I now have the opportunity to continue developing and shaping the company to ensure we provide the best customer service and the best technical solutions no matter the market sector.
"I have admired the loyalty of both HydroChem's customers and employees and, understanding the correlation, I will be working to ensure this bond continues to strengthen. In addition, being someone who values the benefits that technology and automation brings to a business and its customers, I have been impressed with the way HydroChem has been able to improve service levels and compliance to customers through instantaneous electronic reporting and the industry-leading  'Clarity' platform. HydroChem has also significantly reduced the hazards associated with operating a chemical blending and packaging facility through the automation of the Braeside facility. Agility is an important attribute when your business is customer service, and one can only be impressed with the ability of HydroChem to quickly set up a new hand sanitiser production line to meet the demands of the COVID 19 pandemic."
Mike took over the reins on 1 June 2020. It makes for exciting times ahead for HydroChem.