Employees receive gift cards for getting vaccinated.
Water treatment specialists HydroChem are one of a growing number of Australian companies to reward staff who choose to get their COVID-19 jabs.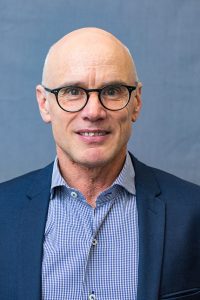 CEO Mike Lenton said the company, which is an Australian owned and operated manufacturer and service provider, has introduced a scheme that gives employees a gift voucher for providing documentation that they have received their two TGA approved vaccine shots.
HydroChem employs almost 250 staff around Australia, and operates branches in Adelaide, Perth, Darwin, Cairns, Brisbane, Newcastle, Sydney and Launceston, in addition to its Victorian manufacturing hub in Melbourne's outer south-east.
If all employees take up the offer, the initiative will cost the company about $12,000 but Lenton says it was a small price to pay to keep staff, customers and the wider community safe. He also sees it as a way the essential services provider can help reduce the threat of further debilitating lockdowns, and vertically align themselves with their clients' own needs.
"Our HydroChem team has faced significant and fluid logistical challenges since the pandemic began. There has been an employee-led, can-do approach to each new hurdle and I am intensely proud of their resilience," explains Lenton. "Our water treatment and water hygiene services are critical to keeping the community safe. Our testing, dosing and servicing has continued unabated as it is vital our customers maintain legislated compliance."
"I see this reward program more as an investment than an expense – it's an investment not only in our people, but also in the broader Australian community within which they and their families live," Lenton said.