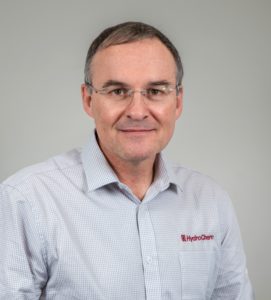 Dr Paul Hirst is a highly recognized industrial water expert, with decades of field experience specialising in heavy industry including Mining, Minerals Processing, Oil & Gas, Power Generation, Petrochemicals, Fertilizers and Steel across Asia Pacific.
He is renowned in the industry for delivering strategies to significantly improve business performance, reducing total cost of operation, improving plant efficiencies and asset life.
He is also an expert in Legionella compliance standards, risk assessments, online disinfections, microbiological sampling & testing and cooling water system cleaning.  Dr Hirst lead the drafting of the 2011 revision of the Legionella control standards AS/NZS 3666 and worked with the regulators and other interested stakeholders to reach consensus on modifications to the standard.
Dr Hirst has solved many complex technical issues for a wide range of industrial plants, identifying root causes of poor performance and designing solutions to provide increased plant lifespan and improved product quality. He has saved customers millions of dollars and improved plant safety through improved monitoring and asset protection.