Members of HydroChem's industrial and RO teams visited Kurita, in Japan, to build on the relationship between the two organisations and to get a deeper insight in the broad range of Kurita technologies.
The team had the opportunity to visit Kurita's head office in Tokyo and be introduced to chairman and director, Mr Koichi Iioka-san, and worked closely with Mr Yasuo Suzuki-san.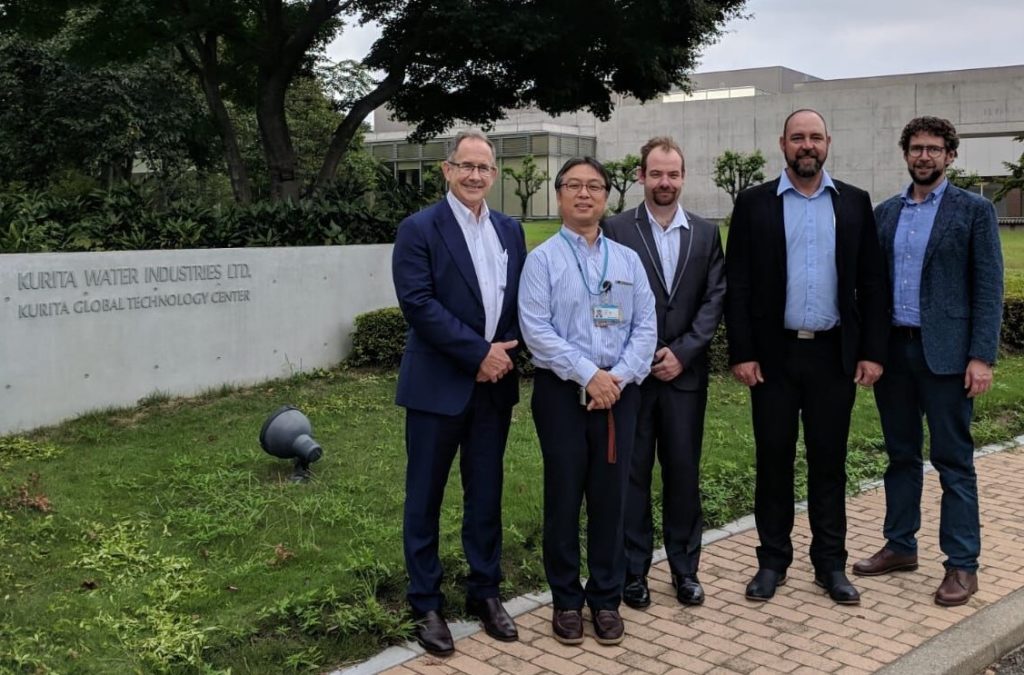 A highlight of the trip was an educational tour of Kurita's water processing facility in Sakai, south of Osaka. This facility processes 98% recycled waste water from the site and 2% industrial/main grade through to ultra-pure for silicon chip manufacturing. The water processing facility supplies 11 significant manufacturers and also treats the wastewater from those processes to be reused.
Another highlight was a visit to Kurita's 11,000m2 R&D campus, in Nogi, 1 hour north of Tokyo. The campus has five main buildings and includes an ultra-pure water facility, numerous water and instrument laboratories, a Class 100 clean room and educational facilities. This campus runs various R&D projects for advancement of Kurita's chemistry and equipment technology, verification of client processes and pilot plants for potential new operations.
The HydroChem team would like to thank Gani-san who was our gracious and helpful host throughout the visit and Gaichi-san who assisted greatly also with wonderful Japanese hospitality. Kanpai!
It was an excellent educational tour which gave the team a better understanding of advanced water processing, and the opportunity to build a stronger relationship with our Japanese partner, Kurita.