Auditing of the Risk Management Plan (RMP) every year is a requirement under the NSW Public Health Regulation 2012. It is an essential precaution in the management of cooling water systems.  The purpose of the audit is to ensure that the occupier and duly qualified persons (DQP) manage the cooling water system in accordance with the Regulation.
Approved auditors have now been appointed with audits to commence from December onwards.
In this session, learn about what you need to pass your first audit. Building owners, HVAC contractors and facility managers must attend!
Date: Tuesday, 17 December
Time: 12:00 pm – 1.35 pm
What's included:
Webinar session in the comfort of your own surroundings

Learn from three Legionella risk management specialists

Q & A session
This webinar will be accessible to both metropolitan and regional stakeholders, delivered by Cahoot Learning, a professional live webinar service.
Cost: $30 (50% of ticket price to be donated to NSW Rural Fire Service Association RFSA)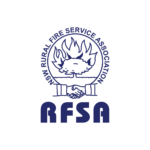 Webinar presenters
Legionella control in cooling towers 

Tony Burns Legionella Consultant, NSW Health
NSW Health Regulations for Legionella control of cooling water systems requires a collaborative commitment from building owners, HVAC contractors, facility managers and local councils. Tony will cover the legislative requirements, stakeholder responsibilities and the regulatory aspect of audit inspections.
Tony Burns has been employed with the New South Wales Health Department since 1978, working in the Head Office of the then Health Commission from 1978 – 1981, then in the Western Metropolitan Health Region at Parramatta from 1981 – 1987, and then transferring to the South West Health Region in Wagga where he is the Senior Environmental Health Officer.
Tony was a member of the investigating team involved with the Wollongong Outbreak of Legionnaires disease in 1987. This investigating team prepared the first Legionnaires' Disease Emergency Management Plan which has been used in the investigation of subsequent outbreaks of Legionnaires Disease.
Tony was the Secretary of the Legionella Advisory Committee following its formation in 1987. This committee was involved with the preparation of the Public Health Act,1991 and the Public Health Regulations, and the  Code of Practice for the Control of Legionnaires' Disease in New South Wales.
He was appointed as Secretary of the Legionella Taskforce, in 1992 which was set up by the Minister for Health in NSW to review the status and future directions of Legionella / Microbial Control in this State.
Tony is the NSW Ministry of Health Legionella Consultant, where his main role is to facilitate microbial control issues including issues associated with warm water, on behalf of the Ministry of Health with government and industry. He is the Ministry's facilitator in regard to a number of policy directives, including:
# PD2005_344 – water – requirements for the provision of cold and heated water; and
# PD 2006_078 – Microbial sampling – warm water systems including thermostatic mixing valves
Tony sits on a number of Australian Standards committees including:
AS/NZS 3666 – Air handling and water systems of Buildings – Microbial Control – Parts 1, 2 and 3.
AS/NZS 4032 – Thermostatic mixing Valves – materials, design and performance requirements
More recent involvement has continued with the provision of advice to the Ministry of Health regarding the Legionella provisions in the Public Health Act,2010 and the Public Health Regulations, 2012.
Currently a member of the Chief Health Officer's Expert Panel and Working Group on Legionnaires Disease. This group will provide advice to the Chief Health Officer / Ministry of Health on Microbial Control matters following the recent outbreaks of Legionnaires Disease in Sydney and NSW.
Achieving success in your cooling tower audit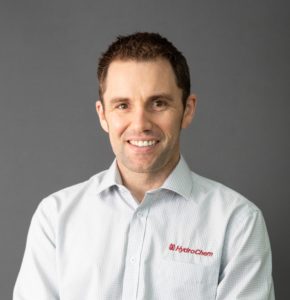 Tim Brumby Risk Consultant, HydroChem
A requirement of the NSW Public Health Regulations 2012 is for the occupier or a duly qualified person (DQP) to provide concise documentation to the auditor.  This includes the risk management plan (RMP) for each cooling water system (Approved Form 1), twelve monthly reports (Approved Form 3) and any relevant notifications made to local government authorities (Approved Form 4). Your audit will address compliance with the regulations and your RMP.
Tim, a recently appointed NSW Health approved auditor, will take you through the regulatory and scientific basis of recommendations typically contained within RMPs, and discuss key requirements to achieve a successful outcome in your audit.
Tim Brumby is a water risk management specialist who has provided advisory services in microbial risk and corrosion control for water systems at health, industrial, commercial, retail and institutional properties for over ten years. Prior to joining HydroChem, Tim was employed by one of Australia's leading health, safety and environmental consultancies, where he frequently provided advice relating to managing risks of pathogenic bacteria in built water systems.
Tim has developed and reviewed risk management plans (RMPs) for water systems including cooling tower systems throughout Australia. Tim is an approved auditor of risk management plans for cooling water systems in both New South Wales and Victoria.
The critical cooling tower issues that must be inspected to reduce risk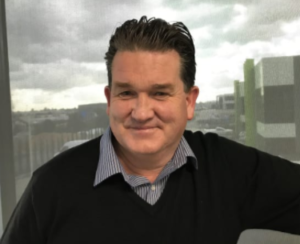 Darren Driscoll CEO, FlowMatrix
A critical factor to prevent Legionella outbreaks from cooling towers is the condition of internal components, such as obsolete, faulty or dirty drift eliminators; blocked or broken water distribution systems; no safe access to remove drift eliminators and to inspect the water distribution system; or dirty, fouled fill pack. Darren will share some invaluable insights behind the access hatch, and provide for efficient cooling tower inspections with a maintenance checklist.
With 33 years' experience in the cooling tower industry, Darren Driscoll is the founder and Managing Director of two companies located in Sydney and Melbourne – FlowMatrix and Coolclean.  Coolclean focuses on cooling tower servicing, risk reduction and performance, while FlowMatrix specialises in cooling tower repairs and upgrades.
The companies provide cooling tower services to the commercial and industrial sectors and subcontract to water treatment companies, air conditioning contractors, refrigeration contractors and facilities managers.
For 33 years Darren has stressed the importance of correctly maintaining the critical components inside cooling towers for compliance and to reduce Legionella outbreaks. As he says, "People should not be getting sick". He stresses that to protect the public, the critical components in all cooling towers must be maintained correctly – in accordance with government regulations and the manufacturer's maintenance instructions. However, in Sydney today, many cooling towers remain a risk to public health.
For more information, contact Susanne Lim, Marketing lead at susanne.lim@hydrochem.com.au