The HydroChem team attended the second annual chiller inspection at a prominent city building, to assess the effectiveness of our water treatment program. 
All chillers opened up with entire metal surfaces in as new condition with condenser tubes not requiring any cleaning.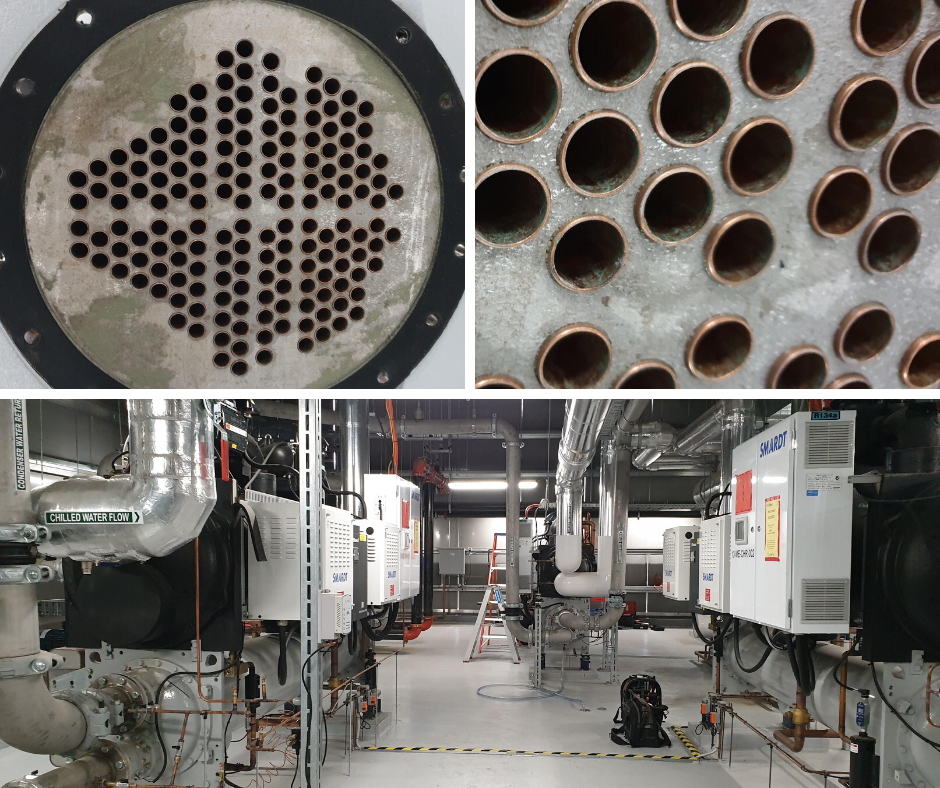 Well done to Roy McDougall and team for their committed focus on providing our customer with quality service at every stage of the process and producing an outstanding result.
For more information, contact Roy McDougall, Senior Project Manager, roy.mcdougall@hydrochem.com.au or 0418 530 223.